New York City has become the 200th city to join CitiesWithNature, a global partnership initiative that strengthens collective action and impact to protect biodiversity and reconnect urban communities with nature. New York is taking up this leading position alongside London, Los Angeles, São Paulo, Cape Town, Barcelona, Montreal and Melbourne.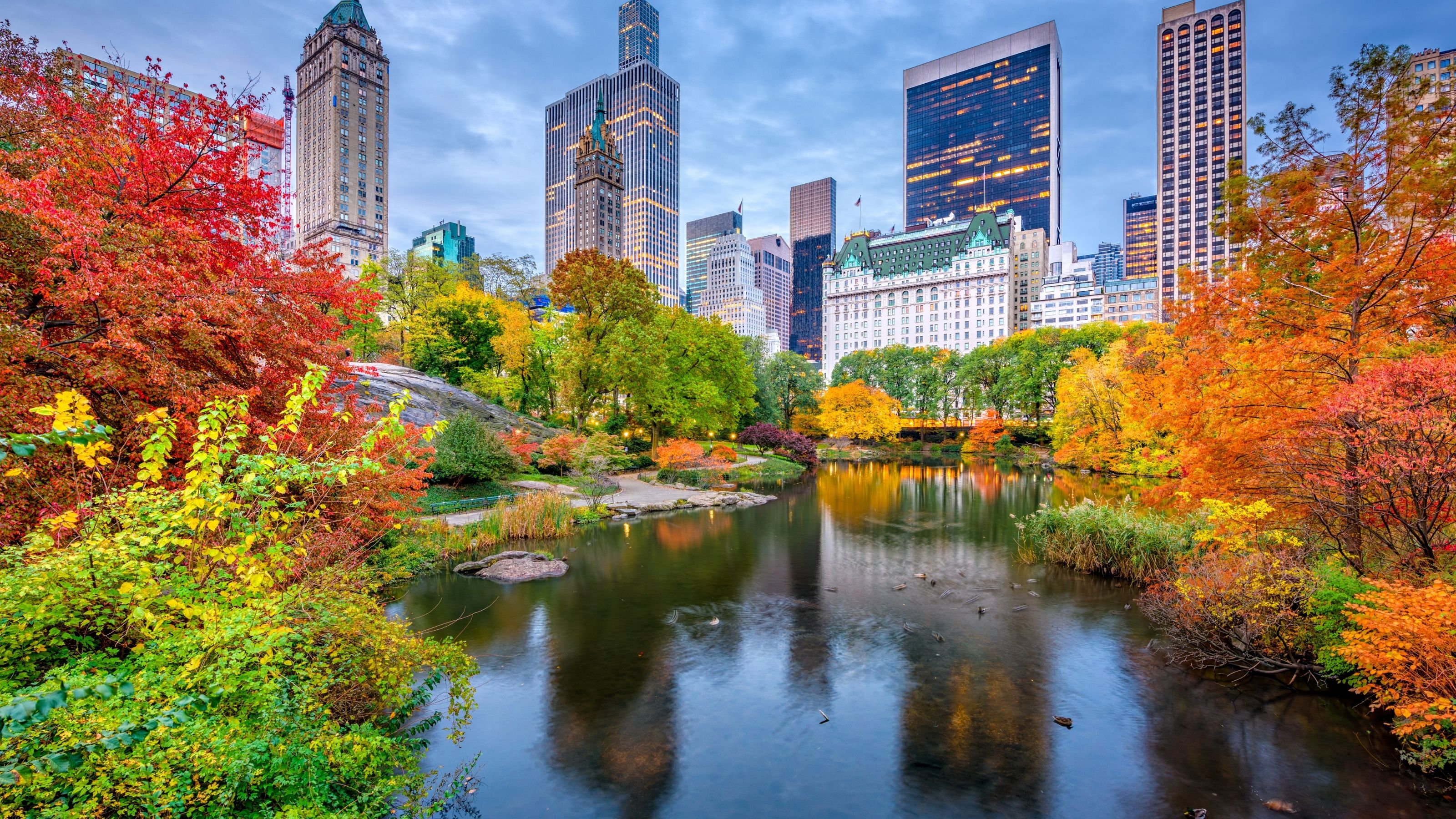 This comes in the wake of the recent United Nations climate change summit, COP26, where nature was prominent on the agenda like never before, and which emphasised the critical importance of addressing the nature and climate crises together. 
The escalating decline in biodiversity and associated multiple ecosystem goods and services has implications for the quality of life of current and future generations, adversely limiting our ability to combat poverty, hunger and climate change. As we enter the Decade on Ecosystem Restoration, scientists estimate that around one million species already face extinction, many within decades, unless action is taken to reduce the intensity of drivers of biodiversity loss. (1)
"We've been working tirelessly across all five boroughs to bring cleaner air, water, and new greenspaces to all New Yorkers," said New York City Mayor, Bill de Blasio. "As a result, wildlife is once again flourishing, as we build a more environmentally friendly, sustainable city. We are proud to join CitiesWithNature and continue this work with other global leaders. New York City is proof that you can create climate-friendly, biodiverse cities that support the well-being of all of our residents, including those with feathers, fins and fur."
The Big Apple has been growing ever greener for many years. It has long been a leader on climate action in particular, implementing bold programmes and advocating for the vital role cities have to play in combating climate change. This experience, coupled with New York City's renowned energy and innovation, is set to inspire many other cities through the CitiesWithNature initiative.
New research (2) shows that hundreds of millions of people across the world are concerned that the natural world is under threat, and that number is growing. Citizens are increasingly demanding action from local and subnational government leaders. With more than 80% of global GDP generated in cities (3) and more than half of global GDP estimated to be dependent on nature (4), it is clear that cities have a critical role to play in ensuring nature is restored and protected.  
"CitiesWithNature are true leaders, understanding that there is no future without nature. Our urban leaders are taking bold, decisive action to protect biodiversity and restore ecosystems to counteract climate change and ensure human health and wellbeing. We are proud to call New York City one of our CitiesWithNature and congratulate them for stepping up to strengthen collective action for nature and ensure transformative change," said Kobie Brand, Global Director of ICLEI Cities Biodiversity Center.
On the online CitiesWithNature platform, cities of all sizes and levels of progress in working with nature, from around the world are connecting, sharing their experiences and actions, and benefiting from access to a range of partner organisations and practical tools. 
"As ICLEI's Global Ambassador for Local Biodiversity, I congratulate all of the cities that have joined CitiesWithNature, leading up to New York City being the 200th city," said Valérie Plante, Mayor of Montreal. "The City of Montreal is proud to be part of CitiesWithNature, as we pursue our ecological transition to counter climate change by boosting public transit, expanding bike lanes and planting half a million more trees over the next decade. I encourage other cities around the world to join CitiesWithNature and share their commitments and actions through the Action Platform."
"London joined CitiesWithNature as the 100th Pioneer City, leading by example on conserving and restoring urban nature for the benefit of people and wildlife," said London's Deputy Mayor for Environment and Energy, Shirley Rodrigues. "The Mayor has made huge strides in increasing and protecting the capital's green spaces, securing London's status as the world's first National Park City. Over £20 million has been invested to help make London greener, including creating and improving over 400 hectares of green space and planting over 350,000 trees. Congratulations to New York City on becoming the 200th city. Through collaboration we can ensure we take the action needed to restore nature in our cities."